Weigh anchor and come aboard our beautiful schooner for a magical cruise on the Mediterranean Sea!
We offer adventurous excursions to the Italian islands with a crew of professional sailors, in a comfortable sailboat.
Drop anchor in outstanding anchorages along the coasts of Corsica and Italy. During this cruise, you will enjoy fishing, snorkeling, and paddle boarding with equipment provided by your crew.
Our rates include accommodation in a cabin, food and wine, harbor berths, fuel, and insurance for the ship.
Our rates do not include the one-way ticket to or from Porto Torres for our Sardinian cruise.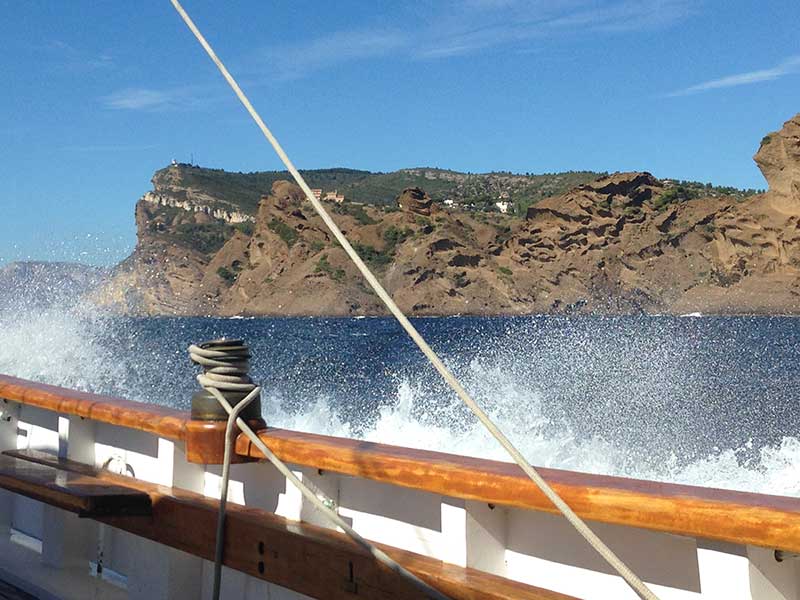 Trip 1
April 30 Embarkation at Marseille, Vieux-Port
May 05 Disembarkation at Porto Torres, Sardinia
(Possibility of purchasing a return ticket on the same day with Corsica Ferries from 23€/person) https://www.aferry.fr/QuoteFlexi?sid=1834e417846784f478b9dd300d3e81ec2
Duration: 5 days and 5 nights
Price per person €990 including taxes
12 berths available
October 12 Embarkation at Marseille, Vieux-Port
October 19 Disembarkation at Marseille, Vieux-Port
Duration 7 days and 7 nights
Price per person €1398 including taxes